Professional use of Office 365 Frequently mentioned obstacles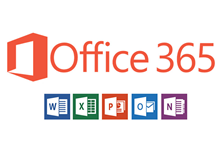 Office 365 has attracted many businesses, small and large, since it was launched. This tool integrates the Cloud technology and makes it possible to gain in productivity, to collaborate more easily and to benefit from Microsoft office software. And thanks to the cloud, everything is accessible online, at any time. But it can also be an obstacle to its use. Then if this pack offers many benefits to companies, users (therefore, employees) are not necessarily as delighted. Several obstacles are often mentioned. They do not question the strengths of Office 365 but raises questions. And these must be asked in order to know if this solution is adapted to the needs of a professional.
Overwork, one of the problems raised by this tool
With Office 365, users can access files and documents anywhere and anytime. This makes remote working easier but also remote collaborative work, for example during business trips. However, the question of disconnection arises. Such a solution can make it difficult for employees to break free from their professional activities. For example, an employee may be tempted to log in at night to finish a job started during the day but left unfinished. Similarly, some employers may request work from their employees outside normal business hours. And in these cases, there is no more possibility to disconnect; however, the right to free time belongs to employees and is now included in the labor code of some countries. This is why it is important to remember the conditions of use when setting up this tool to avoid abuse: use only during working hours, including for employees benefiting from teleworking for example). It is therefore important to reassure users and inform them of their right to disconnect.
Security, another obstacle identified by users
In addition to the problem of out-of-office connections, the adoption of Office 365 - and the cloud - in a business often leads to fears about data security. With this solution, large amounts of data are stored and exchanged online. It is therefore normal for users to fear that it is hacked, that it will be more vulnerable or simply that they could lose it. However, we must remember that this data belongs to the user's company even if it transits through the Microsoft cloud. Microsoft simply provides storage space. Only employees of a company have access to their data. In addition, Microsoft is committed to providing its customers with the best protection and has developed security features accordingly. In addition, its teams have devised services offering optimal data protection. All these arguments are reassuring and allow to overcome the users' prejudices.
Looking for more information on our Microsoft Exchange and Office 365 reporting products, and what we are about? See our homepage.