What's New in Version 10
The long-awaited support of Exchange Online (Office 365) was fully implemented in Promodag Reports v.10. The product remains compatible with all other existing on-premises versions of Microsoft Exchange Server.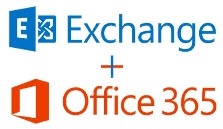 New Features
It is now possible to use custom styles in reports and manage your own stylesheets using a brand new Style Editor. Blog post
New and Significantly Enhanced Reports
Inter-Group Traffic: new report showing the communication level between groups of mailboxes.
Many Other Report Improvements
Possibility to choose between a curve and a histogram in all graph trending reports of the Storage, OWA Activity and ActiveSync Activity report categories.
Usability Enhancements
A new option lets you select the Office 365 mailboxes to be covered by the license.
New Features
Reports can now be branded to display your logo. Blog post
Export reports to SharePoint 365 and into a foreign SQL database. Blog post
Improvements
Faster message tracking data gathering.
A link is made between Office 365 recipients and on-premises users in Hybrid environments. Blog post
Migrated mailboxes are identified and taken into account.
Improved identification and description of recipient types, such as User, Equipment or Shared mailboxes.
New and Significantly Enhanced Reports
Recipient Mobile Devices: new report on user's phones and mobile devices for inventory purpose. Blog post
Calendar Item Search: new report on meeting rooms mailboxes occupancy rates based on custom business hours. Blog post
Recipient Breakdown by Daily Traffic: now displays pie charts.
OWA User Activity and ActiveSync Activity: now display the IP addresses of users.
Distribution Groups: now also lists the group type, creation and modification dates, delivery restrictions, and whether the group requires authentication.
Mailbox Traffic Across Time Interval and Message Breakdown by Hour of the Day: now break down messages per half-hour and per quarter-hour.
Find Specific Messages: can now display whether messages were sent to primary (To), secondary (Cc) or tertiary (Bcc) recipients.
Public Folder Storage Information and Public Folder Size Growth: now also available for Office 365 environments.
Many Other Report Improvements
New possibility to generate Traffic Statistics and Mailbox Traffic reports on public folders, distribution lists or contacts, and not only mailboxes.
Usability Enhancements
Export to SharePoint options have been extended and entirely revised.

Blog post
Clear identification of Resource mailboxes, such as Meeting rooms or Equipment mailboxes, by means of specific icons.
New Search box in the Organization tree to quickly find recipients by name in the entire Exchange organization. Blog post

Ability to navigate between Office 365 recipients and their on-premises counterparts using a new option in the context menu.

 Blog post
Support of report options files created before the migration of mailboxes to Office 365.
A new Export tab allows to configure the SharePoint and SQL Database export destinations at application level.
New Features
Support of Office 365 and hybrid environments.
A new report engine allows you to create more attractive and easier to read reports with nicer graphs and better looking layouts.
A revamped interface.
A new Dashboard provides a high-level overview of mailbox traffic and storage.
Storage size reports are now based on imported data. This improvement significantly speeds up the generation of reports in large organizations and Office 365 environments.
Hourly imports of IIS log files.
New output formats: database table, Excel 2007.
New and Significantly Enhanced Reports
Public Folders Storage Information: displays the size growth of public folders across a given time interval (days, weeks, months...).
Database Size Growth: The report now displays the growth of both EDB and Exchange transaction log files across a given interval; it includes a trendline.
Database Size Comparison: The report now displays pie charts comparing the average sizes of Exchange databases side-by-side.
Message Attachments: The report now also displays message subject lines above the attachments list.
Many Other Report Improvements
Modernized and redesigned report layout.
Redesigned filtering options in reports to allow for enhanced flexibility.
DAGs are now taken into account in reports: it is possible to select and group recipients by DAG.
Possibility to choose between a curve and a histogram for most graphical reports showing a trend, for example OWA Usage Growth and Server Traffic Growth.
Usability Enhancements
Complete revamping of the Task Automation option, with the possibility to manage both the batch files and the related scheduled tasks from one single window.
The Directory import usually performed prior to any message tracking file import is now optional if it has already been carried out less than 1 hour ago.
Free Fully Functional Evaluation Version
Download a Free Fully Functional Evaluation Version