Audit your public folders
Introduced in 1996 with Exchange 4.0, Exchange public folders have provided various business collaboration functions that are being superseded nowadays by new services such as SharePoint, Shared Mailboxes and Groups in Office 365.
Public folders are generally large. However, they can contain active and business-critical information, especially when email-enabled public folders are integrated into business processes, that you may want to retrieve or archive before migrating to a newer version of Exchange or Office 365.
That is why it is vital to draw up an inventory and determine which ones are still in use and who can access them as well as their size and content. Promodag Reports can help you audit your public folders.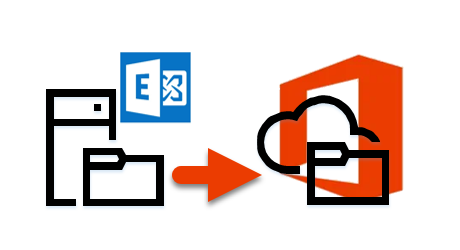 List public folders by size
The key to developing your best migration strategy is to perform a thorough analysis before you begin, which involves creating a detailed list. Your best asset will then be the Public Folder Storage Information report.
List inactive and unused public folders
You may want to list public folders that have not received any message for a long time. In this case, use the Mailbox by Traffic Level report, select public folders and sort the public folders by number of received messages.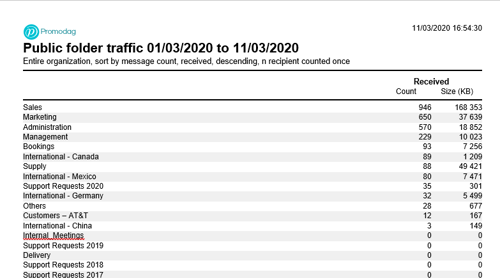 Several approaches are possible to list public folders that are clearly no longer in use:
1. Filter those containing large amounts of unread messages, or those containing messages whose creation date is older than one year with the General Public Folder Content report.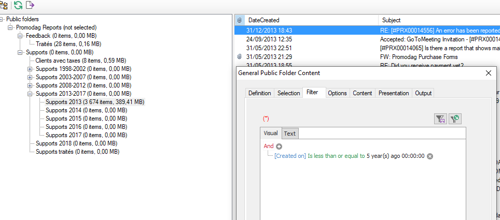 2. Check if the size of some of your public folders has changed in the last few months with the Public Folder Size Growth report. If it has remained the same for a year, with the same number of items, then it is highly likely that these public folders are no longer in use.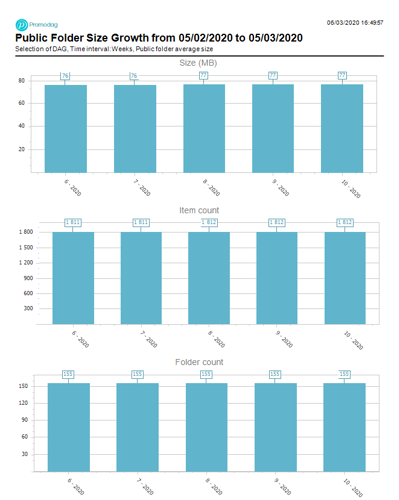 List permissions granted on public folders
When moving the contents of public folders, it is vital to map access rights correctly - especially if regulations such as the GDPR are to be considered. Use the dedicated report, Access Permissions to Public folders, and list the owners of the public folders and users with custom permissions. Details of these permissions are listed in the right column.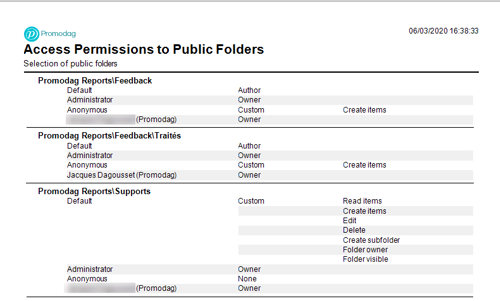 Inventory your public folders with Promodag Reports
Our reporting tool is compatible with Exchange 2010 legacy public folders as well as modern public folders from Exchange 2013 onwards, including in Office 365. You can download it from our website and try it free of charge for 45 days, with no limitations for public folders. Please feel free to use our contact form if you have any questions or would like to submit a support request.