Availability of new attributes, including the Office 365 license
Promodag Reports v.14 has been enriched with new attributes that add to the long list already available and can therefore be used to select and group Exchange recipients in most reports. Those of our customers who manage an Office 365 or hybrid infrastructure will be delighted to find the Office 365 license type, and all others to be able to use attributes retrieved when importing the storage size such as the last logon time and the storage limit.
Office 365 license
We now import the Office 365 license type associated with the users' mailboxes, for example "Office 365 E3" or "Office 365 A1".
You can use it now for your selections and groupings: this Mailbox Storage Information report shows the cumulative size of all mailboxes within a small Office 365 tenant grouped by license type.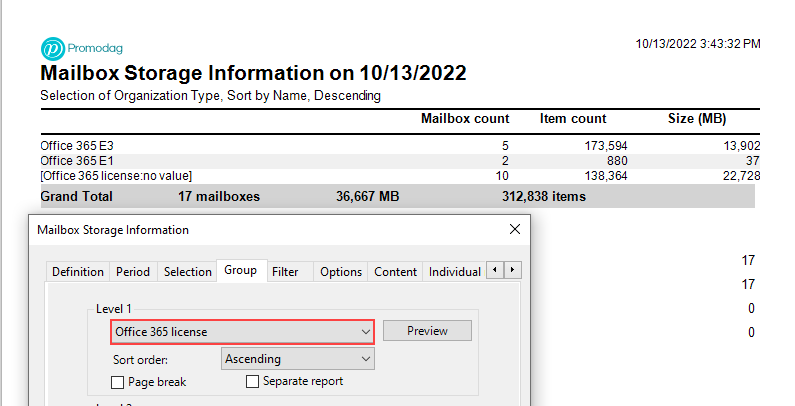 Storage attributes
The following attributes can also be used to a lesser extent in reports dealing with Exchange recipients (Advanced Selection button, CSV export, optional attribute), i.e. the vast majority of those available:
Last logon time
Last logoff time
Last Interaction Time
Last User Action Time
Max. outgoing message size (KB)
Max. incoming message size (KB)
Issue Warning (KB)
Prohibit send (KB)
Prohibit receive (KB)
In concrete terms, this development allows you to produce, for example, traffic reports on mailboxes on which the last logon was more than 3 months ago: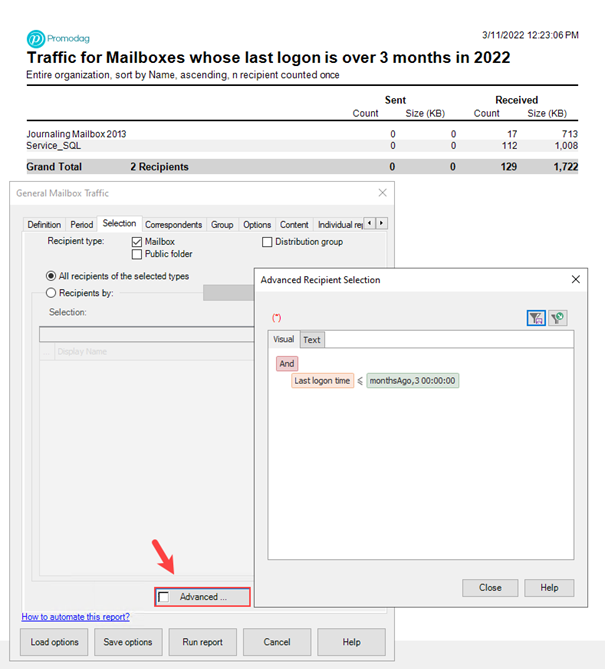 Or export mailbox storage limits along with their traffic to a CSV file or database table without having to perform SQL queries: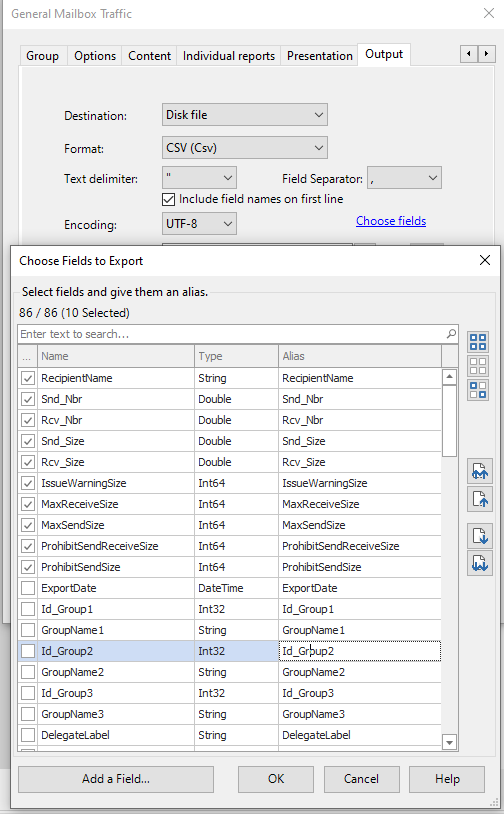 Conclusion
This development should meet many of the requests we have received in recent years. Feel free to bookmark this blog to keep up to date with the upcoming developments of Promodag Reports! You can download the latest version on this page and use our contact form to leave us a comment, ask us any business question or submit a support request.