We are open for business !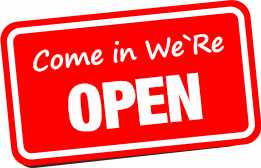 Dear customers,
With the COVID-19 Pandemic evolving rapidly, our staff has been working from home since Mid-March to ensure business continuity.
If the COVID-19 crisis has caused challenges for your business that you feel Promodag can assist with, we'd love to hear from you. Please email sales@promodag.com if you need a quotation or if you have any license-related question, or at support@promodag.com if you would like to submit a support request or need any technical assistance.
We are open from 9 AM to 7 PM (GMT+1), as per usual.
You can also visit our website, blog and support page, which provides valuable resources and updates.
Your Promodag Team