Create a report showing the top 10 largest mailboxes
Question:
I would like to know what report can give me the top 10 largest mailboxes in the organisation.

Answer:
The report template you are looking for is called Mailbox Storage Information and you will find it on the Templates > Storage menu. Information is dynamically collected through via PowerShell.

You will apply the following settings:
Selection tab: All organization mailboxes.
Group tab: No grouping.
Filter tab: N/A.
Options tab: Show only the 10 biggest mailboxes and sort them accordingly.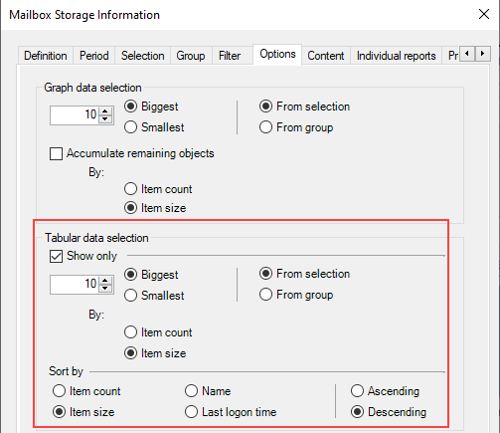 Content tab: Set the detail level to Mailbox storage (item size and count).
Presentation tab: Display = Table (for a table only), Graph (for a graph only), Graph & Table (for both), Size in MB.
Output tab: Your own choice (Screen, Printer, Disk file, Email recipient, SharePoint, Database table).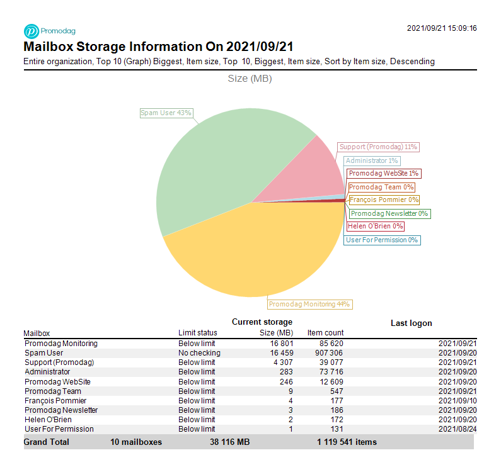 Related articles: