Office 365 Pack Subscription Features and Benefits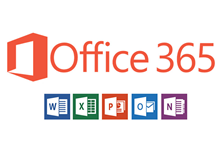 The Microsoft Office 365 suite has been designed to meet the expectations of many professionals. It is very comprehensive and provides access to functional tools that promote collaboration and improve productivity. All companies can benefit from it, particularly through subscription offers that represent good value for money. Subscriptions are indeed more attractive from a financial point of view, more adapted to the needs and uses of professionals. They also make it possible to avoid having to invest in several licenses. The services included vary according to the options selected. In this way, each company can choose the ideal subscription for its activity.
Subscribing, an accessible and practical offer for companies
This pack is more complete than its previous version. This is a sort of extended suite since it integrates online storage and work services via the cloud.
By renting Office 365, you get all its features without having to buy this pack. Multiplatform, it is used on all computers, both Mac and PC. You can also access it from a tablet, smartphone or computer. Another feature that differentiates this solution from a purchase: Office 365 can be installed on multiple media at the same time without having to acquire several licenses. And if you renew your equipment for example, you do not need to buy it back.
The main Office tools are integrated such as Outlook, Word and Excel, and others are available as an option. Fully secured, this subscription package is a true collaborative work tool, based on the cloud and with high performance services.
A pack with many benefits
Subscribing is an attractive solution for businesses. Unlike a purchase, you can access Office from anywhere, which is ideal for remote working, for example. Office 365 tools may be used from multiple workstations (often 5 per license), which limits costs and saves time. Similarly, the updates are done automatically - which is not the case if you buy a pack - which allows you to benefit from the latest versions and advanced technologies. Especially for professionals, features and exclusive improvements are proposed. This way, you always have at hand the latest version of Office 365! Subscribing to the Office 365 suite is a cost-effective solution. To top it off, our reporting products work on this offer. So do not hesitate to contact us to find out more!
If you need further information about Promodag and our Office 365 reporting products, see our homepage.